West Side Concert Series
The 2019-2020 season marks the 44th season of the West Side Concert Series. Throughout its long history, the series has presented a wide variety of solo, instrumental and ensemble concerts in the classical, jazz and African American traditions.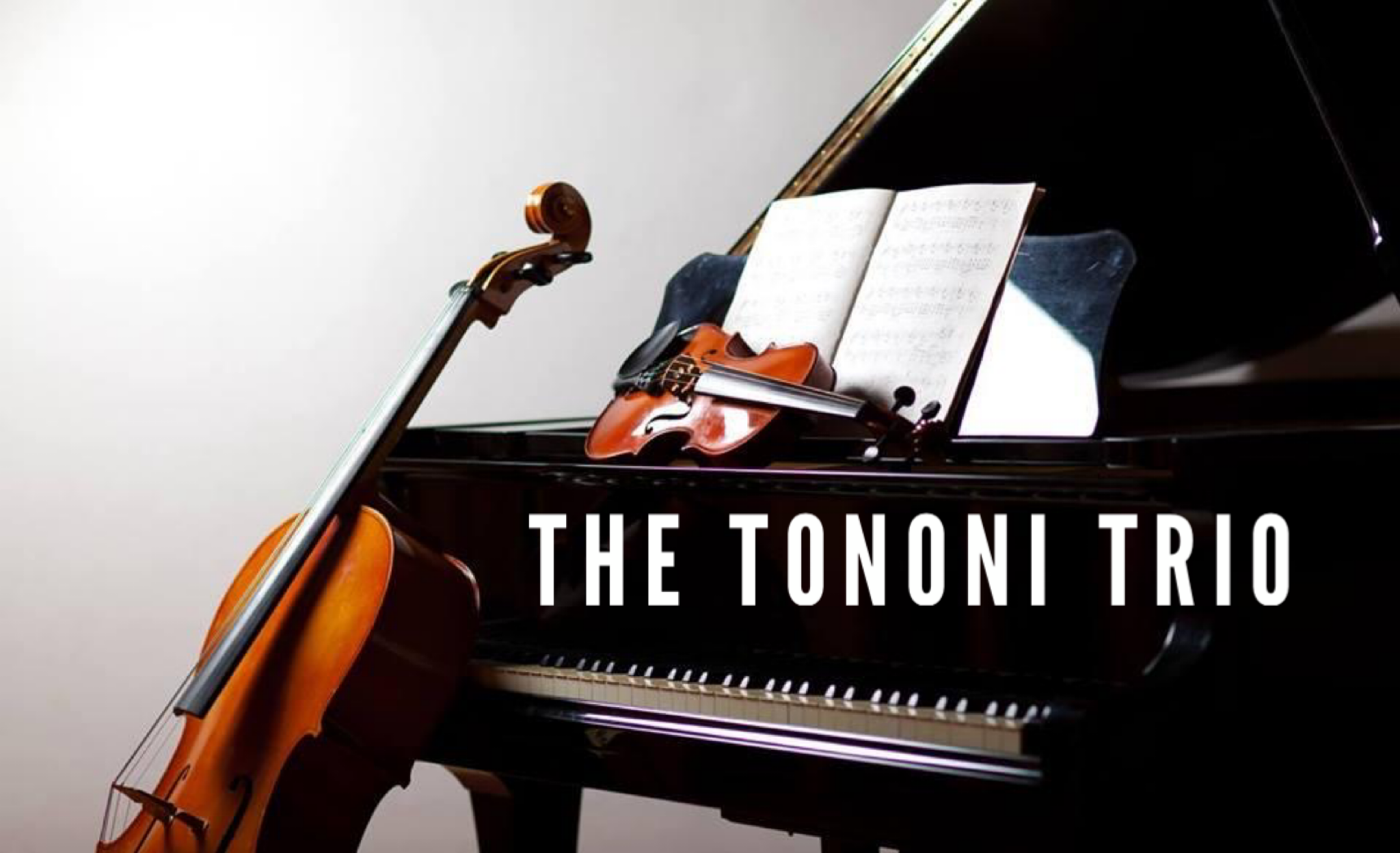 The West Side Concert Series kicks off 2020 with The Tononi Trio, a musical fixture in Northern New Jersey, on January 26 at 3:00 pm. Come hear pianist Ron Levy, violinist Laura Hamilton and cellist Lanny Paykin perform trios by Beethoven, Rachmaninoff and Brahms.
Ron Levy has been called "first class" by The New York Times and regularly appears as a soloist and in partnership with many of the world's leading singers and instrumentalists. A graduate of Oberlin, he was a founding member of the Hudson Trio, Kaleidoscope, New World Trio, Manchester Chamber Players, Breucklin Trio and the award-winning Palisades Virtuosi.
California native Laura Hamilton spent more than three decades as principal associate concertmaster of the Metropolitan Opera Orchestra. As a chamber musician, she has performed in the Marlboro, Manchester and Bard Music Festivals, in summer festivals in Norway and Greece, and in the Met Chamber Ensemble series at Carnegie Hall. She is a graduate of the Manhattan School of Music, where she was the Nathan Milstein Scholarship recipient.
Lanny Paykin maintains a diverse career in the New York City area, performing with many orchestras, on Broadway, in recording studios, and in solo and chamber music concerts. A graduate of The Juilliard School and Wesleyan University, he plays with the American Composers Orchestra, Brooklyn Philharmonic and the Westchester Philharmonic. He also has performed with the New York Philharmonic, the Metropolitan Opera Orchestra, and the New York City Ballet and Opera Orchestras.
Admission is free; donations are appreciated. Join us!
Upcoming Concerts:
West Point Band - March 1, 2020 at 3:00 pm
The West Point Band is the Army's oldest active duty band, founded on the historic grounds of the United States Military Academy in 1817. Today, the band continues to inspire and motivate the next generation of the Army's leaders, while also serving as musical ambassadors for the Army to the nation. The band's MasterWorks Concert at West Side will feature an eclectic mix of masterpieces for brass and woodwinds, virtuosic solos, uplifting and entertaining vocal numbers as well as marches and patriotic fare.

Angie Zhang, Solo Piano - May 17, 2020 at 3:00 pm
Angie Zhang came to our attention as a result of her stellar 2018 performance at West Side with the Juilliard Chamber Orchestra. She holds both bachelor's and master's degrees from Juilliard, where she was a rare two-time winner of their Concerto Prize. She has performed as a soloist with orchestras nearly every year since she made her professional debut in 2006 at the age of 10. Her program at West Side will feature the music of Beethoven, Chopin and the beautiful, rarely heard Sonata 1905 by Balakirev.